By Super D |
19
June 2019 |
0
Comments
Eyoyo 15" Inch Monitor 1024x768 HDMI Monitor
Eyoyo 15" Inch Monitor 1024x768 HDMI Monitor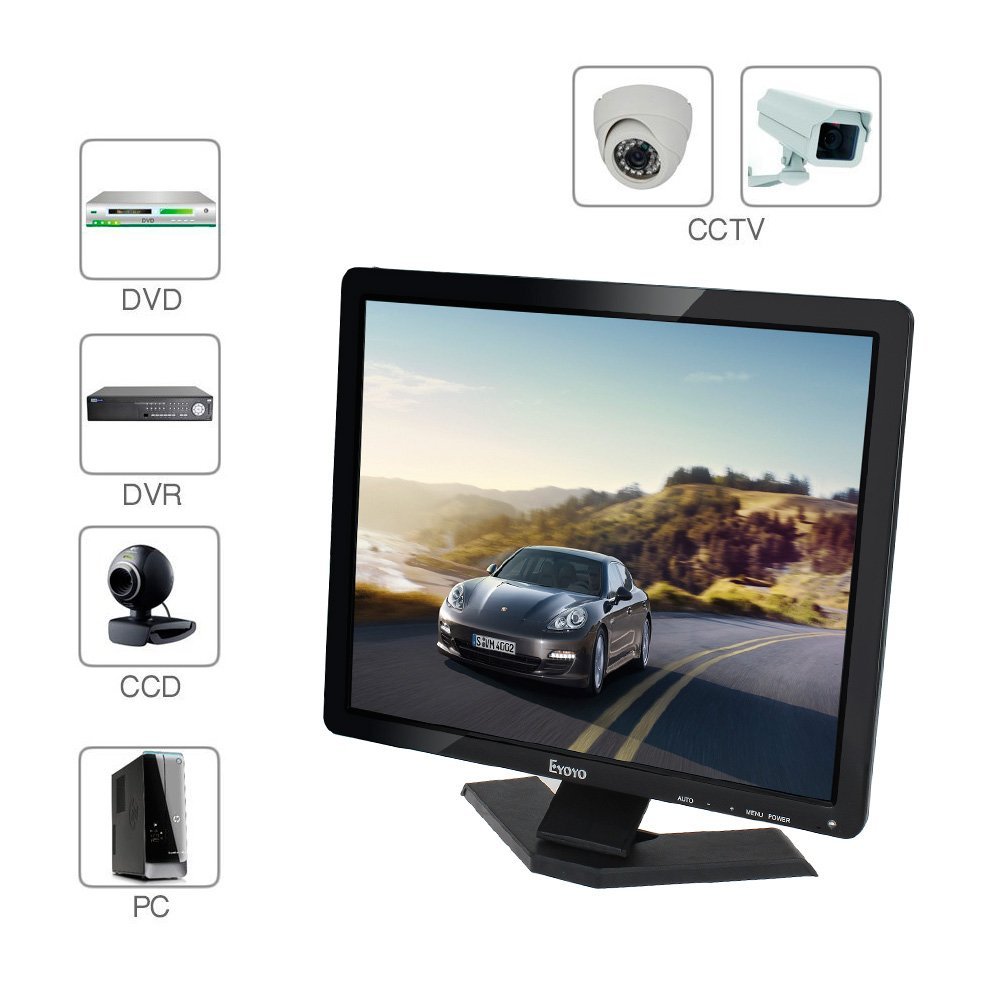 The story, new cable boxes don't work with my old undercabinet TV since an HDMI port is required now. Looked at newer undercabinet TV's to replace it and they just aren't made very good anymore, so I went with this 15" monitor from Eyoyo for less than a new TV and I can use it for so much more as well.
This monitor has options with its multiple input ports that come on it with BNC, VGA, AV, HDMI, and USB ports as well as a 3.5mm earphone jack if you don't want to listen to the built-in speakers. I can hook about anything and everything to this one monitor. I bought it to watch TV in the kitchen while I cook, but now I am thinking I can also plug my W5 Pro mini PC into it and have a full Windows 10 Pro PC in the kitchen as well.
This HDMI monitor at 1024x768 resolution really does have a great picture watching TV or using the PC on it. I also have no problem with the viewing angle when moving around the kitchen as well with its 175-degree viewing angle. This may be a little biased as I am comparing this to an undercabinet The TV made 20 years ago with an ok picture.
It does come with both the VGA and BNC cables already and a wall mounting bracket if you want to mount it. It also has the DC power plug that is needed to power it. This plug is a little on the short side but works as is.
Overall, a great 15-inch monitor that just works and does what it was made for.
My Rating: 5 Stars
Leave a Reply
Your email address will not be published.Required fields are marked. *